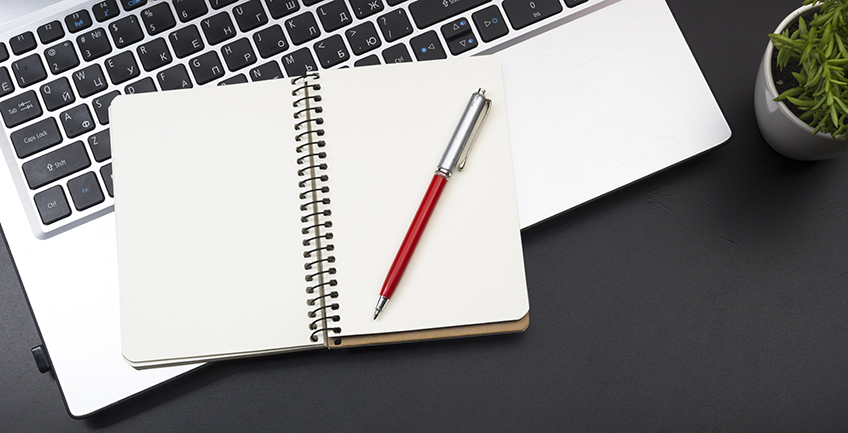 Dear Clients and Friends:
I remember when I was in first grade. It was 19… well, that part's not important. It was April and the first-grade class performed for the rest of the elementary school. I had the honor of giving the first spoken lines. Young Art stepped out and said "Do you know about Spring? When days are warm, and robins sing? Listen to us and you'll find out, just what Spring is all about." and then the entire class sang a short song about springtime.
So far it seems as if Mother Nature could use a refresher course about Spring. Are you also ready for warm breezes, sunshine, and to finally put away the winter parka? It is April after all. While April showers do bring May flowers, perhaps some sunshine would do all of us some good.
This has not been a "typical" spring, yet we remain hopeful that warmer weather will be here soon.
From an investment perspective, last year was not a "typical" year either. The largest peak to trough decline for the S&P 500 Index was just under 3%[i]. 2017 was a year that lacked turbulence and rewarded diversified investors.
That trend did not carry forward into 2018. Volatility has returned. It is a reminder that periods of relative tranquility don't last forever. Even though it can create uneasiness for some investors, we believe it is something that long-term investors should look past. If we were facing serious economic problems, something that might be signaling a recession, we would have cause for concern. Right now, we don't believe that is the case.
Thanks in part to the tax cut, corporate profits are forecasted to rise nearly 20% this year[ii]. Weekly first-time claims for unemployment insurance have recently been lower than since the late 1960s[iii], which is a concrete sign that companies do not want to lose employees. If business conditions were deteriorating, the opposite would be true. The Conference Board's Leading Economic Index (designed to detect emerging trends in the economy), just hit a new high.
While there are always challenges, the economic fundamentals are solid right now. Even though interest rates are on the rise, they remain historically low. All of this keeps us supportive of equities in the long run. However, in the short term, we expect volatility to take us on a wild ride of ups and downs.
Causes of volatility
Two issues have surfaced that have stirred up volatility.
Investors viewed the corporate tax cut and the paring back of regulations favorably. Trade tensions, however, have created uncertainty. Most economists support free trade. It's a net benefit to the U.S. and global economy. But "net benefit" means there are both winners and losers. Amid a flood of cheaper imports some American jobs will disappear. People who lose those jobs are the losers. However, consumers who get to pay less for various goods and those who work in export-oriented industries will be the winners. Free trade versus fair trade is a highly debated topic. While the odds of a major trade war probably remain low, all this has injected uncertainty into market sentiment.
Meanwhile, troubles popping up in the tech sector have also added to volatility. For example, Facebook is embroiled in a controversy over privacy and data sharing. More recently, President Trump has set his sights on Amazon, expressing his displeasure in several tweets. While these are only two stocks, both have performed admirably leading the tech sector higher. Together, they have a combined market capitalization of $1.1 trillion[iv].
Perspective
The only reason we are even discussing the recent volatility is because it is the prominently featured story in the financial media. However, we caution you not to get too caught up in the trending stories. Traders care about minute-by-minute swings in prices. Long-term investors sidestep such concerns. Let us gather some perspective by reviewing data.
According to LPL Research—
The average intra-year pullback (peak to trough) for the S&P 500 Index since 1980 has been 13.7%.
Half of all years had a correction of at least 10%.
Thirteen of the 19 years that experienced an official correction (10% or more) finished higher on the year.
The average total return for the S&P 500 during a year with a correction was 7.2%.
Turbulence surfaces from time to time. Patient investors who don't react have historically enjoyed the reward. Risk is inevitable. Our recommendations are designed with your goals in mind and to minimize your risks.
Key Index Returns
MTD %
YTD %
3-year* %
Dow Jones Industrial Average

-3.7

-2.5

10.8

NASDAQ Composite

-2.9

2.3

13.0

S&P 500 Index

-2.7

-1.2

8.6

Russell 2000 Index

1.1

-0.4

7.2

MSCI World ex-USA**

-2.2

-2.7

2.5

MSCI Emerging Markets**

-2.0

1.1

6.3

Bloomberg Barclays US

Aggregate Bond TR

0.6

-1.5

1.2

Source: Wall Street Journal, MSCI.com, MarketWatch, Morningstar

MTD returns: Feb. 28, 2018-Mar. 29, 2018

YTD returns: Dec. 29, 2017-Mar. 29, 2018

MSCI returns run through Mar. 30, 2018

*Annualized

**in US dollars
Attaining goals
Have you heard the story about a study of goals allegedly conducted on a graduating class from Harvard in the 1950s? Supposedly, only 3% had written goals, but before long they controlled over 90% of the class's wealth. The validity of the story is not important, the moral of the story is; goals are important because they give us clarity and purpose thus defining accomplishment.
Have you ever sat down to set goals? Looking at a blank screen or blank piece of paper can make us feel that what we're trying to accomplish is insurmountable. Or, we come up with something that's too vague, unrealistic, or immeasurable.
There are many compartments within life that benefit from goal-setting–career, family, personal, and health. In our role to help you with financial matters, we want to help you define and achieve your financial goals by creating a plan to help you reach your goals. The goal is your destination. With the destination in mind, we can create a roadmap that will get you there.
What are your goals?
Progress toward goals creates its own sense of accomplishment and satisfaction. We want to help you enjoy that journey. Let us know how we can help. Take advantage of our Client Portal and all it has to offer in terms of setting your plan, monitoring your progress, and knowing where you stand.
We hope you've found this to be educational and helpful. If you have any concerns or questions, please feel free to reach out. I'm simply an email, adinkin@dvfin.com, or phone call (515) 255-3354 away.
That's what we are here for.
We continue to be honored and humbled that you have given us the opportunity to serve as your financial advisor.
Sincerely,
Art Dinkin, CFP®

This newsletter contains general information that may not be suitable for everyone. The information contained herein should not be construed as personalized investment advice. Past performance is no guarantee of future results. There is no guarantee that the views and opinions expressed in this newsletter will come to pass. Investing in the stock market involves gains and losses and may not be suitable for all investors. Information presented herein is subject to change without notice and should not be considered as a solicitation to buy or sell any security.

Indices are unmanaged and investors cannot invest directly in an index. Unless otherwise noted, performance of indices do not account for any fees, commissions or other expenses that would be incurred. Returns do not include reinvested dividends.

The Dow Jones Industrial Average (DJIA) is a price-weighted average of 30 actively traded "blue chip" stocks, primarily industrials, but includes financials and other service-oriented companies. The components, which change from time to time, represent between 15% and 20% of the market value of NYSE stocks.

The Nasdaq Composite Index is a market-capitalization weighted index of the more than 3,000 common equities listed on the Nasdaq stock exchange. The types of securities in the index include American depositary receipts, common stocks, real estate investment trusts (REITs) and tracking stocks. The index includes all Nasdaq listed stocks that are not derivatives, preferred shares, funds, exchange-traded funds (ETFs) or debentures.

The Standard & Poor's 500 (S&P 500) is an unmanaged group of securities considered to be representative of the stock market in general. It is a market value weighted index with each stock's weight in the index proportionate to its market value.

The Russell 2000 Index is an unmanaged index that measures the performance of the small-cap segment of the U.S. equity universe.

The MSCI All Country World Index ex USA Investable Market Index (IMI) captures large, mid and small cap representation across 22 of 23 Developed Markets (DM) countries (excluding the United States) and 23 Emerging Markets (EM) countries*. With 6,062 constituents, the index covers approximately 99% of the global equity opportunity set outside the US.

The MSCI Emerging Markets Index is a float-adjusted market capitalization index that consists of indices in 21 emerging economies: Brazil, Chile, China, Colombia, Czech Republic, Egypt, Hungary, India, Indonesia, Korea, Malaysia, Mexico, Morocco, Peru, Philippines, Poland, Russia, South Africa, Taiwan, Thailand, and Turkey.

Barclays Aggregate Bond Index includes U.S. government, corporate, and mortgage-backed securities with maturities of at least one year.

[i] St. Louis Federal Reserve

[ii] Thompson Reuters

[iii] St. Louis Federal Reserve

[iv] Wall Street Journal as of April 3, 2018